Are you the kind of girl that would love nothing more than a bad ass eye makeup but you just don't know how to achieve it? Just about any girl can get the bad ass eye makeup of her dreams with these friendly tips. Enjoy!
Prime Your Eyelids
Always prime your eyelids with a special primer so that the makeup sticks to it longer. If you don't prime your lids, you may find that your makeup doesn't last nearly as long as you want it to.
Do Your Eye Makeup First
So many people make the mistake of doing their whole face and saving the eyes until last. Then when you make a mistake, you end up smudging and taking off all of your makeup rather than just the eye shadows! You can stop this from happening altogether if you just do your eye makeup first. It might feel weird, but it makes it so much easier to correct mistakes afterwards.
Start With Lighter Colors
Start with lighter eyeshadow colors on your lid before moving on to darker ones. It will help if you have multiple brushes so you're not mixing in any color you don't want in a single brush.
Work Darker Colors Into Your Crease
When you apply darker colors, create a 3D look by working them into the crease of your eye. This will make your eyes look bigger and more defined. You'll look way more sultry and smoky too!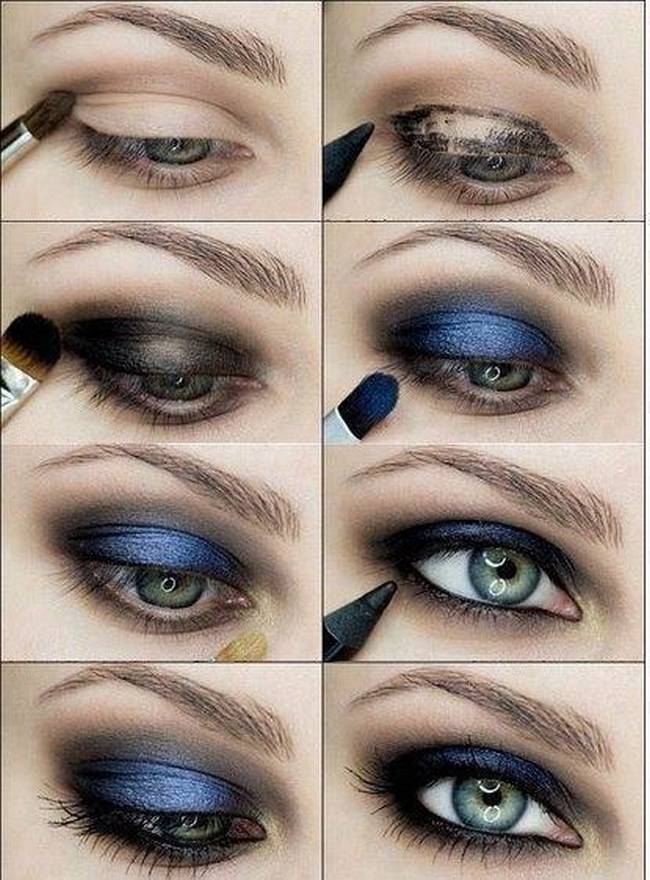 Apply Lashes
If you want your eyes to stand out, you need to apply false lashes. They get a bad rep sometimes but they can really help to define the eyes and make you look amazing! You can find all kinds of styles, from really natural looking lashes to more 'out there' styles. They might take a little practice to put on too but you'll get there if you keep trying.
Blend, Blend, Blend
Make sure your eye makeup is blended before you leave the house. For this, use a clean brush and just work it all over the eye to ensure all of the color is worked in properly.
Line to Suit Your Eye Shape
Different eyeliner styles suit different eye shapes. You could do a cat-eye style liner, or something really simple. You could even do something complicated like an Egyptian style cateyes! Make sure you enhance your eye shape rather than change it.
Tidy Up Before Moving On
Before moving on with the rest of your makeup, tidy up your eyes. Do this by using a makeup wipe and your finger to straighten the line out and make it look perfectly even in line with the tail of your eyebrow. Once satisfied, you can then proceed on doing makeup for the rest of your face.

Practice makes perfect. Try to keep these tips in mind and you'll love the looks you create. Get creative with colors and things too. Find what style and techniques work for you and make amazing looks that are all your own!